Bitcoin investors are standing still when the price of this cryptocurrency has been falling continuously for the past 5 days.
After setting a new bottom on the daily frame yesterday (May 9,), to today (May 10), the world's most popular cryptocurrency – Bitcoin has dropped sharply.
Specifically, at 1 a.m. on May 10, the price of Bitcoin on the Coinbase exchange dropped to the $31,000 mark. Compared to yesterday's peak price ($34,200), the value of Bitcoin has lost another 10%, or $3,200.
With this move, Bitcoin once again broke the bottom when it smashed the $ 32,900 mark set on January 24. Currently, the Bitcoin price is at its lowest level since July 21, 2021, when the cryptocurrency was recorded at $29,500.
Thus, it can be seen that the Bitcoin price is at the lowest level in nearly a year. The reason is that the US Federal Reserve (FED) has decided to increase lending rates by 0.5%. This is expected to cause global inflation to rise and adversely affect the world economy.
Compared to other assets such as gold, real estate or bonds, Bitcoin and cryptocurrencies in general have always been considered a high-risk asset. Therefore, the common psychology of many investors during this period is to withdraw part or all of their investment from high-risk markets to minimize losses, and then continue to listen to the movements of investors. next move from the market.
Besides, the fact that Bitcoin has dropped in price for 5 consecutive sessions on the daily frame also confuses many investors. In fact, this is the 7th week in a row that Bitcoin has seen more selling than buying. The fact that there are almost no "retracements" or very short "retracements" shows that investors are not daring to catch "falling knives". Instead, they choose to get rid of their assets or sit back and watch.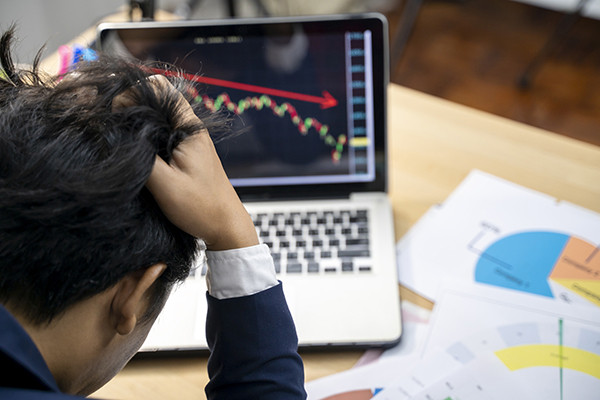 Compared to yesterday, the Fear & Greed Index is at 11/100 points, down by nearly half. This shows that fear is covering 90% of investors in the crypto market.
For the US stock market, the situation is not better, the Fear and Greed Indexes in these markets are all below the 25/100 scale. This is a score that reflects the extreme fear of investors in the Wall Street market.
Trong Dat
.