Compared to this morning (June 12), the price of Bitcoin in the afternoon has decreased by more than $ 3,000, equivalent to about 8% of the value of the world's most important "virtual currency".
The candle (showing the 1-day price swings of Bitcoin), on June 12 of Bitcoin has an opening price of $ 37,500. This is also the highest price of the day because for the past 12 hours, the cryptocurrency market has continuously recorded a downtrend.
By 5 pm on June 12, the Bitcoin price was only holding at $ 34,600. Thus, in just half of today, the price of the world's No. 1 cryptocurrency has dropped by nearly $3,000, or about 8% of its value.
Red dyed the cryptocurrency market on June 12.
This is a corrective move for Bitcoin after the strong bounce from the low of $31,000 last weekend to $38,500. Bitcoin market capitalization currently stands at $667 billion.
Along with Bitcoin, other large-cap cryptocurrencies such as Polkadot, Binance Coin, Chainlink, Cardano also saw a drop of 5-10%. In particular, some coins such as Internet Computer, Theta Fuel, Enjin Coin, THORChain decreased by 15-20% compared to the previous day.
However, Ethereum – the 2nd most important currency in the crypto world has maintained a stable price, despite the decline of Bitcoin. By the late afternoon of June 12, the price of Ethereum was recorded at around $ 2,400.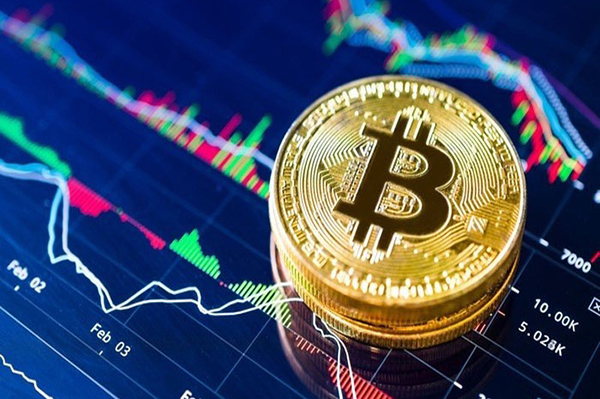 Bitcoin is still in a period of fluctuations with a large amplitude and has not formed a specific trend.
It has been more than a week, Bitcoin has not been able to surpass the $39,000 mark. In a broader perspective, for 3 weeks now, Bitcoin has been fluctuating with a stable range (from 31,000 to 40,000 USD) and has not yet formed a specific trend.
This is a period in which neither the sellers nor the buyers dominate the market. For many investors, the fact that Bitcoin price fluctuates with a large margin is an opportunity for them to profit through the strategy of buying low and selling high and choosing when to enter orders based on technical analysis. At the time of writing, Bitcoin price has also recovered very quickly when returning to the $ 35,500 mark.
It still needs to be remembered, Bitcoin and cryptocurrencies are a risky investment. Therefore, investors should only put in a small part of their total capital. Investors should also seriously research before participating in the field of virtual currency, avoid the psychology of constantly entering and exiting or running after "drawing cakes" from online groups and groups of storks.
Trong Dat

Vietnamese people make more than 9,000 billion VND thanks to "virtual money" in 2020
In the Asia region, Vietnam is the 4th largest country in terms of cryptocurrency profits, just behind China, Japan, and South Korea.
.