In a series of activities in Vietnam with the Vietnam Blockchain Association, on the afternoon of June 4, Binance founder and CEO Changpeng Zhao greeted Vice Chairman of the National Assembly's Foreign Affairs Committee Nguyen Manh Tien at the court. House of Parliament.
At the meeting, Mr. Changpeng Zhao (CZ) said that he was learning about the potential Vietnamese market and expressed his hope that Vietnam would create favorable conditions for Binance to expand its operations here.
According to him, Binance has a strong Blockchain ecosystem, operating in diverse fields from training to charity and investment. With experience working with many countries around the world, Binance has been licensed to operate in France, Italy, Abu Dhabi, Bahrain, Dubai…
After sharing its perspective on the future of Blockchain technology in the process of global digital transformation and Vietnam's opportunities, Binance wishes to exchange research with Vietnam in Blockchain technology application and human resource training in the future. country, as well as learn about policies and laws in Vietnam.
According to the founder of Binance, Blockchain is especially important for Fintech (financial technology) and other technology industries. Therefore, the places where Binance Group invests always pay special attention to popularizing technology, recruiting local employees and building core personnel with technical skills, skills and legal knowledge.
At Binance Academy, in addition to training technology knowledge and skills, Binance also strengthens cooperation with universities, awards scholarships to ignite the passion for technology in the young generation and popularizes Blockchain to the community. co-local.
Sharing at the Foreign Affairs Committee of the National Assembly of Vietnam, Mr. Changpeng Zhao pledged that Binance will always fully comply with Vietnam's legal policies and put user safety first.
National Assembly member, Deputy Chairman of the Foreign Affairs Committee of the National Assembly Nguyen Manh Tien highly appreciated this visit of CEO Changpeng Zhao to Vietnam.
Deputy Chairman of the Foreign Affairs Committee of the National Assembly said that Vietnam welcomes foreign partners and companies to learn about the Vietnamese market, especially in the field of digital economy. Vietnam is always open and ready to coordinate and cooperate with the world to improve the potential of Blockchain technology application.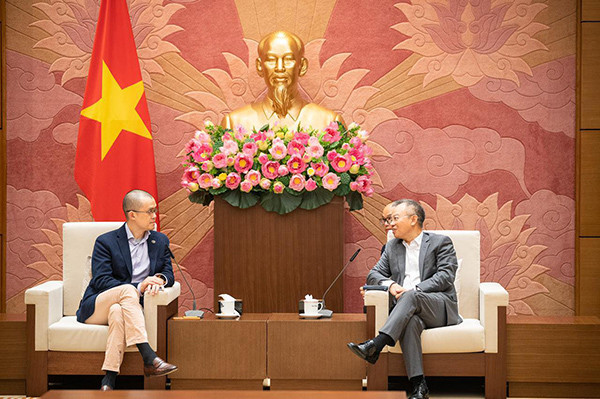 According to Mr. Nguyen Manh Tien, this is a new field that Vietnam has not yet regulated. He suggested that Binance and Vietnam work with Vietnam to study appropriate legal policies, share learning and training programs to disseminate knowledge about technology, incubate Vietnam's future talents, ready to join enter the international technology environment.
Vietnam wishes to increase the exchange of experiences of other countries on applying technology, promulgating legal regulations, creating a legal corridor for operations, ensuring the interests of consumers, businesses and investors. country. The National Assembly of Vietnam is the law-making body ready to support this process, thereby benefiting businesses and the people.
Mr. Nguyen Manh Tien emphasized that in order to develop the digital economy, Vietnam needs to do digital transformation and quickly complete the task of national digital transformation.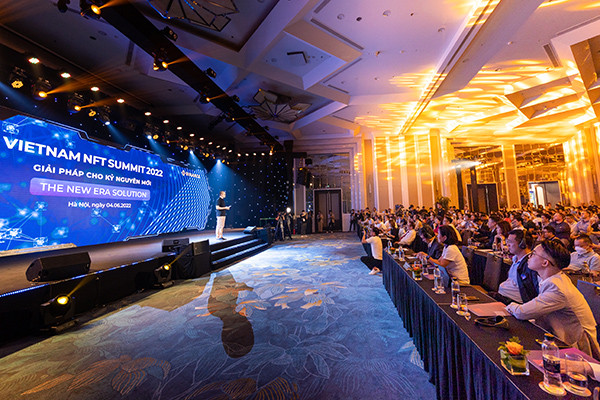 The Deputy Chairman of the Foreign Affairs Committee of the National Assembly also suggested that the Vietnam Blockchain Association have effective coordination with Binance and investors in this field to research and develop Blockchain applications in many fields. can propose to the National Assembly on policies for future development.
"Through the Vietnam Blockchain Association, we will soon coordinate personnel to learn from successful models in the world about Blockchain technology governance and extended applications. I hope Binance will play a strong connecting role in the near future," said Mr. Tien.
Nguyen Manh Tien, CEO of Binance pledged to take positive action to realize the cooperation contents. He also highly appreciated the role of the Vietnam Blockchain Association in promoting the digital economy and digital transformation.
"The Vietnam Blockchain Association is one of the most effective associations I know. In the list of active members, there are many leaders of state agencies. This is a huge plus in the process of technology popularization, bringing technology to life and creating new values ​​for society," said Binance CEO.
Trong Dat
.