On the afternoon of November 6, Bac Ninh Provincial People's Committee and Viettel Group signed a memorandum of understanding on building e-government, smart city for the period 2020 – 2025, providing 5G mobile services.
The signing ceremony at Bac Ninh Provincial People's Committee was attended by Major General Le Dang Dung – President and General Director of Viettel Military Telecom Industry Group, Ms. Dao Hong Lan – Alternate Member of the Party Central Committee, Secretary of Bac Ninh Provincial Party Committee; Ms. Nguyen Huong Giang – Deputy Secretary of the Provincial Party Committee, Chairman of the Provincial People's Committee.
The goals of this cooperation program are to promote commitments between the two sides in coordinating the construction of e-government and smart city in Bac Ninh province; bringing into full play Viettel's human resources and strengths in science and technology in supporting Bac Ninh province to speed up the construction of e-government and smart city of Bac Ninh province.
At the same time, promoting cooperation to promote investment in smart city construction is an important solution in the province's socio-economic development.
Accordingly, the cooperation contents include: Deploying modern and synchronous telecommunications and information technology infrastructure in Bac Ninh province to meet the socio-economic development needs of the province; give priority to the deployment of latest technologies, expanding coverage area and improving service quality.
Specifically, Viettel commits to give priority to all resources to support the People's Committee of Bac Ninh province in implementing synchronous and modern telecommunications and IT infrastructure to meet the needs of socio-economic development of the province; give priority to deploying the latest technologies, expanding coverage areas and improving service quality, fundamental solutions, shared information systems and databases of Bac Ninh; Implementing digital transformation in all three fields: digital government, digital economy, and digital society.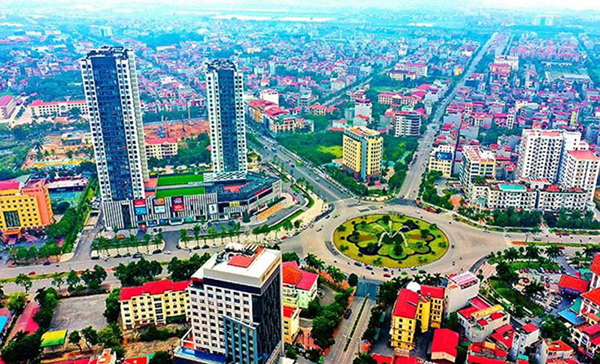 5G mobile network will cover the whole city. Bac Ninh in 2021
In the immediate future, in the period 2020-2021, Viettel focuses on deploying 5G mobile services, prioritizing coverage in the city. Bac Ninh, Yen Phong 1 Industrial Park, VSIP Industrial Park. Building and implementing solutions applying artificial intelligence in intelligent traffic monitoring and cold penalties for traffic violations. Ensuring the capacity and quality of telecommunications network services and investing in terminal equipment to provide transmission channels for the Phase 2 surveillance camera project in the province.
Speaking at the signing ceremony, Ms. Nguyen Huong Giang – Chairman of Bac Ninh Provincial People's Committee emphasized that Bac Ninh has determined that building an e-government and smart city is an important task, having breakthrough significance in promoting social economic development. Bac Ninh is especially interested in and invests thousands of billion VND in this field.
Ms. Nguyen Huong Giang said the readiness index for IT development and application of Bac Ninh province ranked 6th out of 63 provinces and cities; ranked 3rd in the country in ranking the information security level for the Portal; ranked 9th in administrative modernization.
Bac Ninh is the first locality in the country to coordinate with Viettel Group to deploy the provision of 5G mobile services and solutions to apply artificial intelligence in operating smart cities for socio-economic development. association, traffic management, security and order.
Dinh Son
.