In just a short time, Vietnam's Blockchain game Axie Infinity has grown tremendously, becoming a new phenomenon of the world gaming industry.
Axie Infinity is the title blockchain game famous developed by the Vietnamese. This is a product of Sky Mavis – a game studio based in Ho Chi Minh City with 3 out of 5 founding members being Vietnamese.
According to Coinmartketcap's statistics, recently, the market capitalization of Axie Infinity has set a new record when it crossed the $4.97 billion mark. With such a large total capitalization, at times, Axie Infinity has reached the top 30 largest crypto projects globally. This is also the Vietnamese blockchain project with the largest market capitalization ever.
The total market capitalization of Axie Infinity used to be approximately 5 billion USD.
According to Nguyen Thanh Trung – founder of Infinity, the development team for this game consists of about 40% of members, with 80% being Vietnamese.
The Axie Infinity development team currently has a total of 21% of the total AXS token supply (Axie Infinity's utility token). In which, the company holds 17%, the remaining 4% of AXS is used as a reward for the development team like ESOP shares.
With a total market capitalization of about 4.97 billion USD at the moment, the token holdings of both Sky Mavis company and the development team is currently worth more than 900 million USD.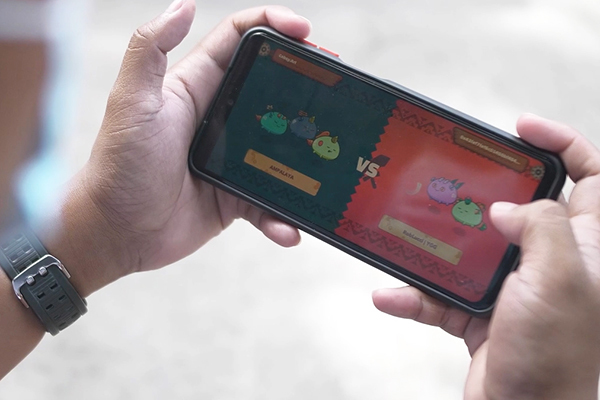 Blockchain game Axie Infinity of Vietnam has become a new phenomenon of the world gaming industry.
The reason Axie Infinity is so interested is because unlike most other games, players can make money by participating in this game. Specifically, players will have to buy in-game characters to participate in the game and receive rewards.
With the hotness of the game, players will now have to spend an initial capital of about 40 million dong to buy a good lineup of Axies (game characters). According to the share of many Axie Infinity gamers, they can earn as low as 100 SLP (reward tokens) per day.
With the current SLP price of 0.16 USD, players will earn at least 16 USD, or about 365,000 VND per day. If they are lucky and have better skills, they can even earn about 170 SLP, equivalent to more than 600,000 VND/day.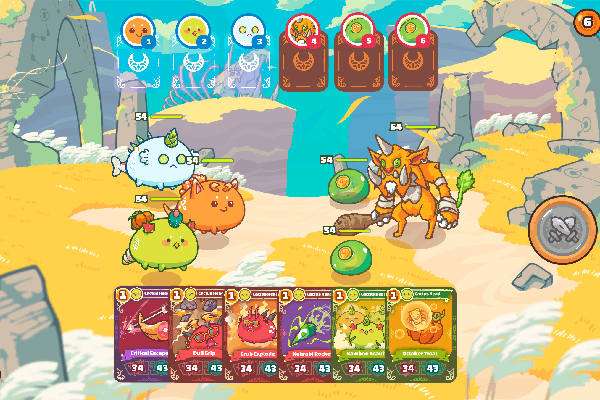 A match in Axie Infinity. If the player wins, the player can receive an amount of SLP. These bonus tokens can then be sold or exchanged for other cryptocurrencies.
Thus, in the event that the SLP price does not fluctuate too much, a gamer can return the investment after nearly 3 months of "plowing" the game. That is also the reason why Axie Infinity has become a phenomenon not only in Vietnam but also in many countries around the world such as the Philippines, Indonesia, even Europe and the US market.
The latest figures from crypto analytics firm CryptoSlam show that the revenue of in-game trading tokens Axie Infinity is now worth $1.055 billion. Since the game launched in 2017, there have been 2.4 million transactions made, 324,850 buyers, 936,065 token holders, and over 1 million daily active users.
With such positive statistics, Vietnam's Axie Infinity game is expected to continue to grow and achieve more success in the near future.
Trong Dat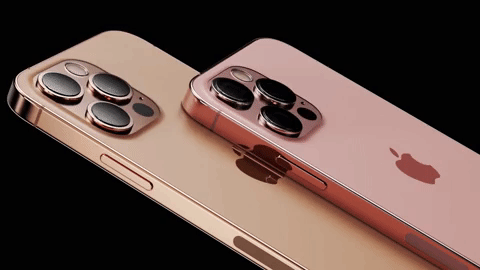 Sunset Gold iPhone 13 Pro is expected to cause a fever
According to rumors, the design of iPhone 13 Pro will not change much compared to iPhone 12 Pro, the highlight is revealed to be very hot new color versions, including Sunset Gold. .

Should Vietnamese people invest in crypto right now?
This is a question asked by many people in the context of the strong outbreak of the Covid-19 pandemic, difficult economic sectors and people looking for a new investment channel.
.