A recently published Apple patent suggests that the company may be developing a new sensor to replace the Digital Crown on the Apple Watch Series 8.
The Digital Crown is a rotary button on the side of the Apple Watch that allows users to perform functions such as zooming the screen, increasing or decreasing the volume, taking screenshots, and controlling Siri.
Apple Watch Series 8 can remove the Digital Crown
In the sketch of the patent, the Digital Crown will be replaced by an optical sensor on the right edge, allowing control by gestures instead of physical contact. So instead of rotating the Digital Crown, predict the user will swipe or perform finger gestures on the sensor instead of the screen.
The optical sensor has a design that looks many times flatter than the current Digital Crown, this flat edge design was rumored to appear on the Apple Watch Series 7 but did not materialize.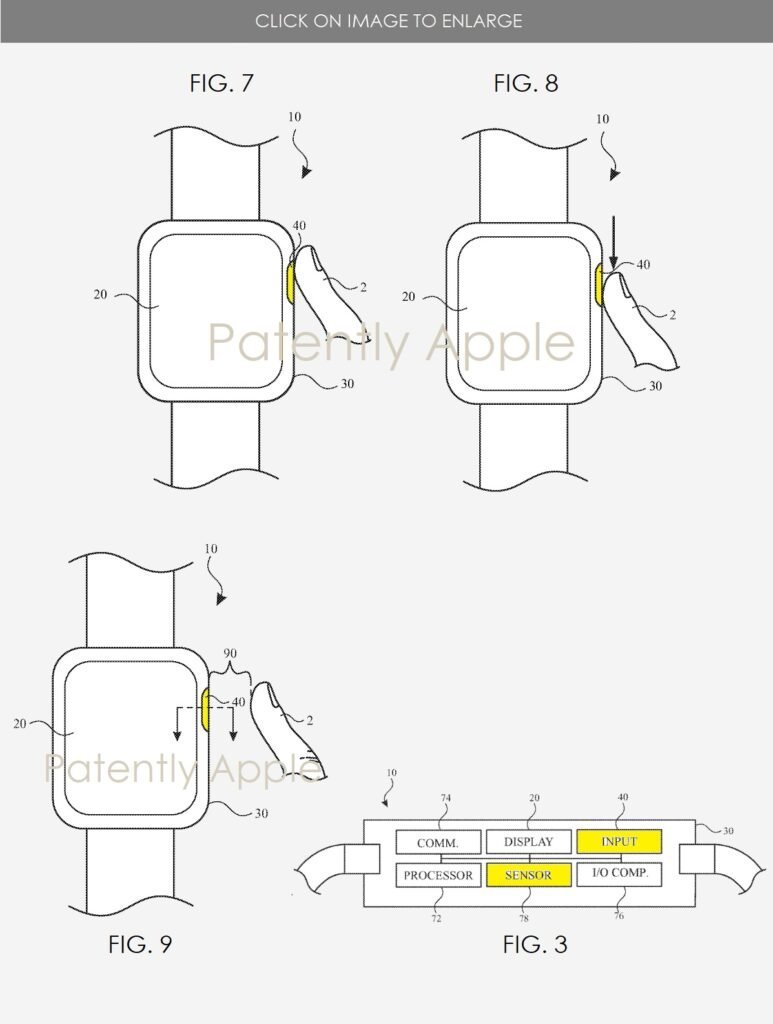 Instead of rotating the Digital Crown, users will swipe on the sensor on the right edge. Photo Patently Apple
The new way of using sensors to track user information reduces moving parts and the need to physically touch the watch. In addition, there is a larger battery area or additional health monitoring sensors such as blood glucose readers and blood pressure monitors.
The Apple Watch Series 8 is expected to launch in September 2022, so we'll have to wait a while to see if Apple actually implements this on its smartwatch line. Before that, Apple filed many patents but ultimately did not implement.
However, abandoning the Digital Crown makes many iFans feel quite worried, it seems that users still tend to prefer physical controls because they give a more real feel.
Huong Dung (According to Mashable)

iPhone 14 Max could be the hottest smartphone in 2022
iPhone 14 Max is expected to launch in September next year, promising to be the most sought-after phone.
.