When passing Hang Bai Street (Hanoi), many people will be attracted by a store with a large "missing apple" logo with modern design style and Apple signboard.
In the past few days, the domestic technology world has been quite surprised to discover a store with an Apple Center sign in the heart of Hanoi. Even more surprising when the front of this store has a large "missing apple" logo with the same design style as in the Apple Store stores of Apple.
Apple stores appeared on the "golden land" of Hanoi. Photo: Trong Dat
According to the National Business Registration Portal, this address is the headquarters of Apple Center Vietnam Trading Co., Ltd. This is a business established on September 10, 2020 by Ms. Le Thi Hien (born in 1962) as the legal representative.
This information appeared right after the time Apple posted the recruitment of a number of personnel in Vietnam, causing many people to feel skeptical about the presence of official Apple-branded stores.
The presence of a prominent "apple defect" logo makes anyone passing by must turn to look at this store. Photo: Trong Dat
According to VietNamNet's source, the Apple Center at 41 Hang Bai (Hanoi) is not a store in the Apple Store chain of Apple. The source also said that Apple is taking action against the above facility because of the illegal logo use.
This expert also said that fake Apple stores happen quite often in Vietnam. Usually, these stores will be sued for piracy.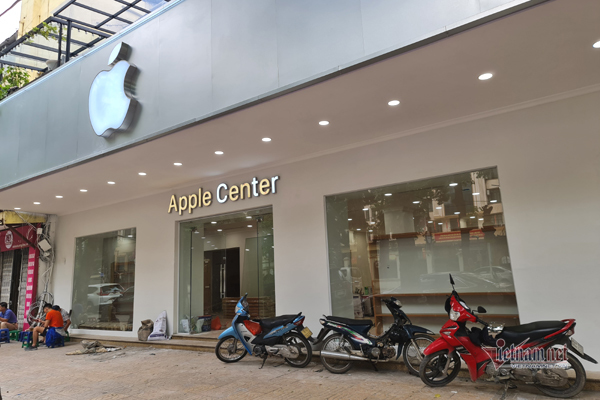 The Apple Center sticker store is currently in the construction phase. Photo: Trong Dat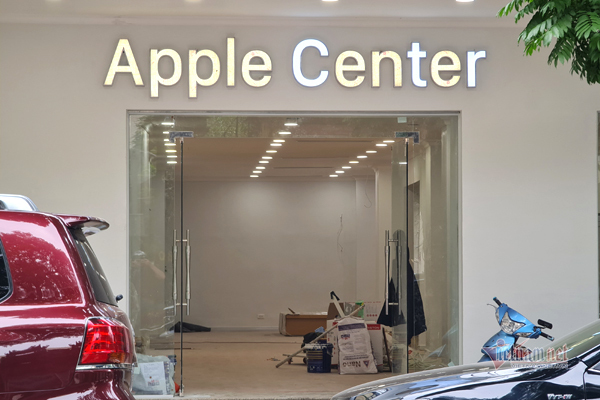 The design of this store is similar to the layout commonly found in Apple stores. Photo: Trong Dat
Apple does not open its official stores in the Vietnamese market. Instead, it distributes its products through distribution companies or retailers that are authorized Apple resellers.
Apple divides its retailers into two tiers: Apple Premium Reseller (APR) and Apple Authorized Reseller (AAR). These are all agents with strict quality control. Buyers of shops in these 2 levels also have no warranty difference.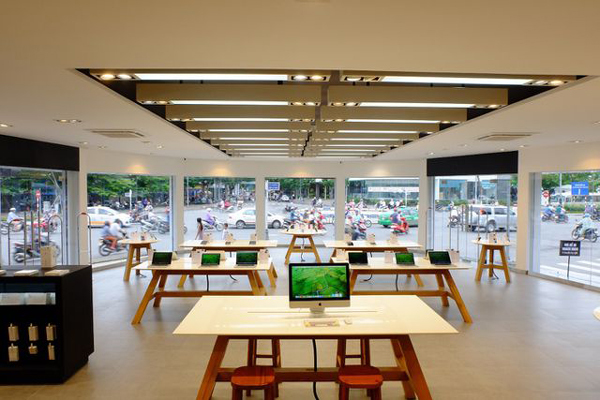 Furniture and decor in authorized stores reaching APR and AAR levels in Vietnam must meet rigorous Apple standards.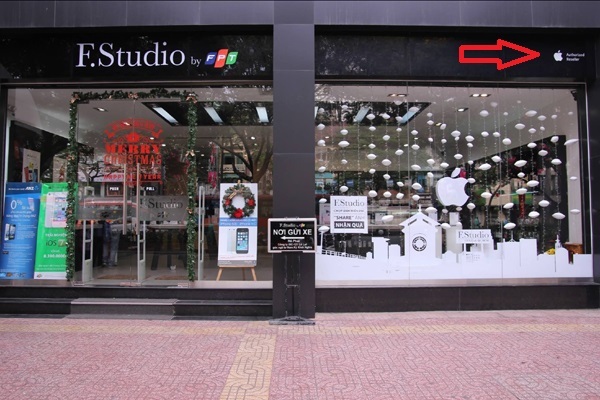 Even though they are the highest-level authorized dealers, these establishments may only use the modestly sized "missing apple" logo on the corner of the sign.
The difference between APR and AAR lies in the location and display area. APR usually covers an area of ​​over 100 square meters and is aimed at central locations with beautiful terrain. Meanwhile, AAR-tier dealers are more flexible in terms of scale and terrain comfort.
There are not many retail systems reaching both APR and AAR levels in Vietnam, including a few names such as F.Studio by FPT and eDigi. To achieve this level, every detail in the store must be made to Apple's standards, even in terms of materials.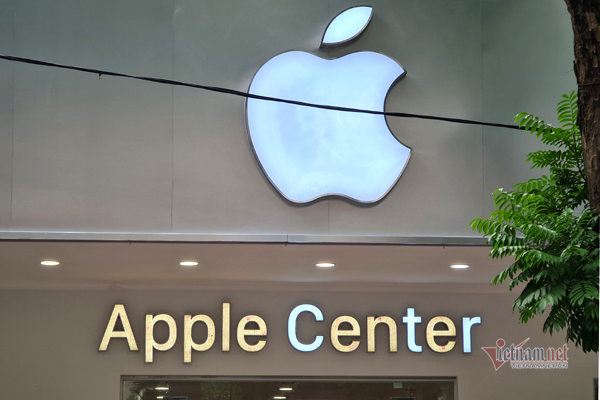 The appearance of the "missing apple" logo and the words Apple Center at the store just appeared in Hanoi, contrary to Apple's usual standards of senior authorized dealers. Photo: Trong Dat
Although authorized by Apple to the highest degree, the aforementioned stores are only allowed to have a very small "missing apple" logo on the corner of the signboard. Apple also does not allow these stores to resize their logos or take the name of its Apple Store chain. As a result, all stores that display a large "missing apple" logo and display an Apple Store sign without Apple's consent are fake establishments.
Trong Dat
.