Crypto projects are constantly becoming "bait" targeted by hackers. After Axie Infinity was hacked $ 600 million, another project was stolen millions of dollars.
The victim of this incident is Inverse Finance – a decentralized finance protocol developed on the Ethereum network.
The developer of this protocol said that they have just been attacked by hackers. As a result, $15.6 million worth of cryptocurrency was stolen.
Blockchain project Inverse Finance has just been attacked by hackers and stolen millions of dollars.
According to Inverse Finance, through a vulnerability, an attacker injected funds to manipulate the token price, then created loans with extremely low collateral on the startup's system. As a result, millions of USD of YFI, WBTC and DOLA tokens were stolen and sold.
The total number of stolen tokens includes 1,588 Ethereum, 94 WBTC, 39 YFI and approximately 4 million DOLA.
These tokens are converted to Ethereum by the bad guys through decentralized exchanges, then using anonymous transactions on Tornado Cash to remove traces.
Etherscan data shows that the hacker's Ethereum wallet has moved 4,200 Ethereum, leaving only a few hundred thousand dollars in Ethereum in the hacker's wallet.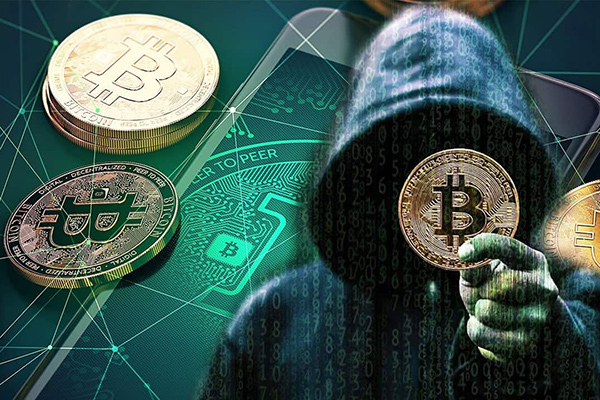 Crypto projects are constantly becoming "bait" targeted by hackers.
With the above incident, Inverse Finance said it has paused loans on the system and is working with Chainlink to build a new lending method.
After the incident, the price of INV – Inverse Finance's governance token dropped sharply, from $400 to $262, before rising back to $321. As such, when the incident became public, the token lost up to 20% of its value.
This is the third attack with millions of dollars in damage against decentralized finance (DeFi) protocols this week alone. Previously, the Ronin network of Sky Mavis – the developer of the Axie Infinity game was hacked $ 620 million. Just two days later, a lending protocol called Ola Finance was also attacked by hackers with a loss of $3.6 million.
Crypto projects, especially DeFi projects, are increasingly becoming a popular target for hackers. This fact requires projects to invest more in security to minimize possible incidents.
Trong Dat

Bank accounts, "wallets" of Vietnamese users are constantly targeted by hackers
Recently, bad guys have continuously used thousands of fake websites to deceive Vietnamese users to take over bank accounts, Facebook.
.