The French actor and director evokes the elements of the first part of his almost Arthurian gesture. If the release is not dated, we know that we will find a Lancelot "crazy, drunk with the desire to find Arthur and his knights". But not everything will turn out as he planned.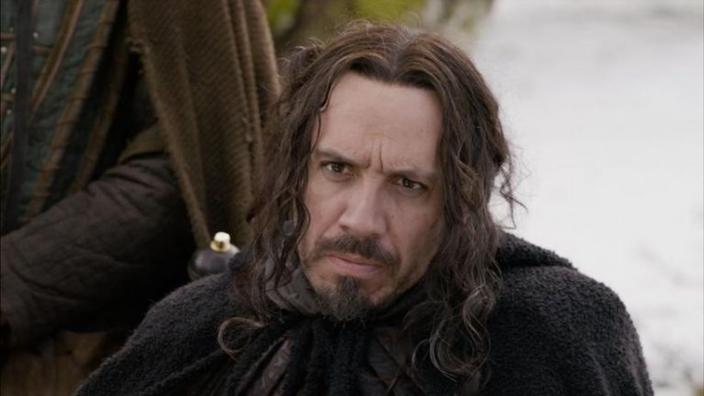 If the theatrical release of Kaamelott is still not fixed, the intrigue of the first part of the almost Arthurian legend of Alexandre Astier is revealed little by little. In an interview with the magazine Historia , the director and actor clarified its temporality. "My Arthur is inscribed at the end of Antiquity, which is not the case with the Arthurian gesture itself, which does not begin before the 11th or 12th century., explains the French filmmaker. I try to imagine an archaeological Arthur who did not exist or, in any case, the existence of which we doubt. The film therefore begins in the year 484."
Read also :The release of the film Kaamelott postponed indefinitely due to the health context
Alexandre Astier reveals that the situation is unfolding in Brittany over which Lancelot takes power at the end of season 6 of the series. "Ten years have passed, and Lancelot is mad, drunk with the desire to find Arthur and his knights. A witch hunt is organized. As such, he spends all the money of the kingdom by paying Saxon mercenaries», Reveals the director.
Concerning the other characters, the spectator will discover them from another angle: "Arthur's former companions have gone their separate ways. Some have opted for resistance, others have become collaborators, sided with power and scheming to help Lancelot find Arthur and his former knights.»Like a high medieval version of the excellent series A french village !
Read also :Alexandre Astier is back with a teaser of the film Kaamelott: First Stream
As for Arthur, Alexandre Astier tells how his character does not resemble the descriptions made of the hero by Chrétien de Troyes in the 13th century. "He is a hero of his time. From 484. So they don't look alike. I wanted to describe a hero who is discouraged, aware of his sorrow, a poignant sorrow, a rodent sorrow. He must juggle constantly with an almost clinical melancholy and an extraordinary destiny. I want to stage a guy who says, "It's too heavy."»The first part of the trilogy Kaamelot is still without a release date after a postponement due to the coronavirus outbreak.
.